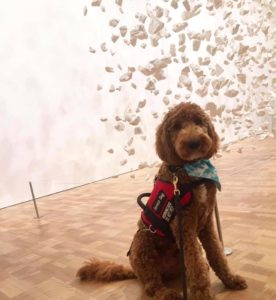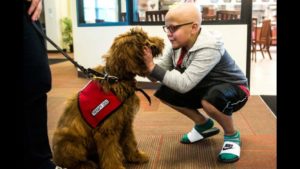 Our service & therapy dog program has been a huge success and we have lots of great new things going on! We started an English Lab breeding program for people that prefer a lab! We added professionally trained pets to our program, launched our Diabetic and siezure alert dog program in addition to our already well developed therapy dog program for hospitals, nursing homes, funeral homes, court therapy, rehab treatment centers, doctors, lawyers, teachers, therapists and more along with our service dog program for flight risk, sleep apnea, Autism, PTSD, TBI, Balance support, stress coping, anxiety, learning disabilities etc….. Of course we still have our regular pet program. The only change to our pet program is that the service & therapy dog prospects will be chosen from each litter first at 8 weeks of age and then our pets will be chosen in the order deposits were put in. Be assured that each litter bred is being bred for the best lines that we ourselves have chosen especially for service & therapy work.
There is a tremendous call for labradoodle service dogs that don't shed much and are allergy & asthma friendly and then we have the labs for people that might prefer them. The waiting period for a dog to be privately trained is much shorter than many of the service dog organizations. You can have a functioning service dog in months instead of years.
We are now taking applications for all types of service dogs, therapy dogs and professionally trained pets. Please call Pat at 765-993-3218 or Julie Case our trainer at 317-443-6019 for more information.
We are excited and honored to welcome certified Master K9 dog trainer Julie Case as the official trainer for Meadow Park Labradoodles & Labradors, LLC.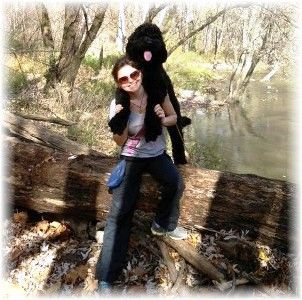 Julie owns Ultimate Canine, LLC in Carmel, Indiana. Julie comes from a family of dog trainers and has been training dogs for around 20 years. Julie is Master certified to train service dogs, therapy dogs, police & bomb dogs, obedience, problem behaviors, house manners and just about anything you want your dog or puppy trained for. Check out Julie's extensive experience and accomplishments Julie's resume.