Come see the available puppies at our open houses! Bring your family to meet us and the puppies. You will be able to ask questions which can help you with choosing the right puppy for your family and in training at home. Check our facebook page for open house dates!
What an awesome year it has been. We have added English Labs to our program! Our service & therapy dog program has been a huge success and is growing by the day! We now offer professionally trained pet companion dogs to our program, our therapy dog program has grown by leaps and bounds and have launched our diabetic & seizure alert dog program in addition to our already well developed service dog program for flight risk, sleep apnea, Autism spectrum, PTSD, TBI, Balance support, hearing, stress coping, anxiety, learning disabilities etc….. Of course we still have our regular pet program. Be reminded that the service & therapy dog prospects will be chosen from each litter first at 8 weeks of age and then our pets will be chosen in the order deposits were put in. Be assured that each litter bred is being bred for the best therapy and service lines that we ourselves have bred or chosen especially for this temperament so that makes our pet puppies extra special also.
We reserve the right to retain potential breeding stock puppies from any litter. We reserve the right to deny anyone one of our puppies. We also reserve the right to change mating pairs based on circumstances.
Labradoodle puppies in medium, standard & large standard with colors including black, chocolate, cream, caramel, apricot, red, parti, sable & phantom will be ready for homes all through 2019. We have many families considering our puppies. Our upcoming litters fill up quickly. Your puppy application and deposit is what will reserve the puppy you want until your puppy is ready to go home.
TRAINING FOR YOUR NEW PUPPY IS AVAILABLE. SEE OUR TRAINING PAGE FOR INFO
 FOOD – PLEASE DO NOT CONTINUE TO FEED THE EARTHBORN HOLISTIC MEADOW FEAST! THEY CHANGED THE FORMULA AND WE HAD MANY OF OUR DOGS AND PUPPIES GET SICK AND WE FINALLY LINKED IT TO THIS FOOD!
We have tried many foods out there for our dogs and puppies. We have found this food to be exceptional and all the puppies and dogs do best on this food. The puppies and their mother eat Lifes Abundance all life stages formula. Here is the link to order your food.  https://lifesabundance.com/Pets/LifesAbundance/LifesAbundanceDog.aspx?realname=20039077&cat=5&hdr=&Ath=True&crt=0&Category=AllStageDogFood_v11(Pet_Base) .
Call Pat at 765-993-3218 to make an appointment to see the available puppies!
Make sure to scroll down to see all the puppies available and upcoming litters.
BELOW ARE POSSIBLE UPCOMING LITTERS & CAN CHANGE AT ANY TIME DEPENDING ON MOTHER NATURE! 
NOT ALL OF THESE LITTERS WILL BE DEFINITE AND WILL DEPEND ON WHEN THEY COME IN HEAT. AS WE KNOW FOR SURE WHICH ONES WILL BE BRED WE WILL MARK THEM "FOR SURE"
OPEN HOUSE  – 2 open house dates! Daisy's & Gypsies puppies will be at both. If you want to come to an open house please call Pat at 765-993-3218.
Sat. Nov 9th – 2-4pm in Anderson Indiana
Sat. Nov 16th – 2-4pm eastern time in Greensburg Kentucky (please note the date change on this open house)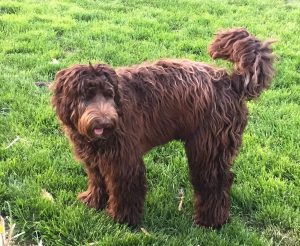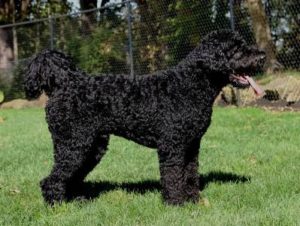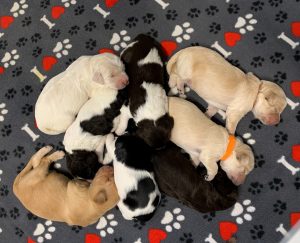 Gypsie & Rocky are excited to announce the birth of their 8 adorable babies Sept 29th! 6 boys & 2 girls  Puppies will be standard Australian multigen labradoodles with wavy & curly fleece allergy friendly coats. Possibility of all colors and parti. Call Pat at 765-993-3218 to reserve a puppy. We take calls 7 days a week from 9am-9pm. We are on Eastern time. Puppies born Sept. 29th and going home or in training end of Nov. 2019. Temperament evaluations are Nov. 23rd. See our facebook page for more pictures and updates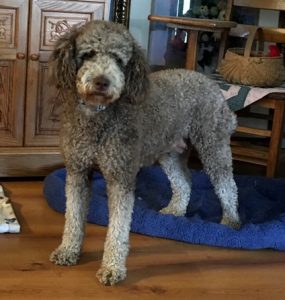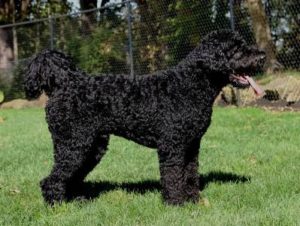 Daisy & Rocky are excited to announce the birth of their 6 beautiful babies Sept 20th!  – 5 girls & 1 boy! Mom and puppies are doing great! Puppies will be standard Australian multigen labradoodles with wavy & curly fleece & wool allergy friendly coats. colors are chocolate, black, caramel & cream. Call Pat at 765-993-3218 to reserve a puppy. We take calls 7 days a week from 9am-9pm. We are on Eastern time. Puppies born Sept. 20th and going home or in training end of Nov. 2019. Temperament evaluations are Nov. 23rd. See our facebook page for more pictures and updates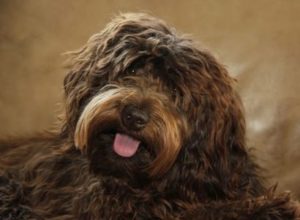 Tootsie & Aussi L's Angus have honeymooned! TOOTSIE DID NOT GET PREGNANT  –  Puppies will be medium Australian multigen labradoodles with wavy & curly fleece allergy friendly coats. Possibility of chocolates & caramels. Thank you to Cheryl from Ashford Manor and Kari at Aussie Labradoodle for letting us use this awesome boy! Call Pat at 765-993-3218 to reserve a puppy. We take calls 7 days a week from 9am-9pm. We are on Eastern time. See our facebook page for more pictures and updates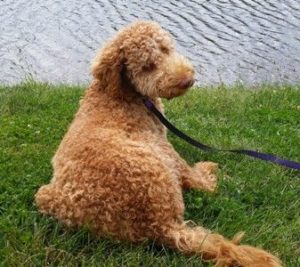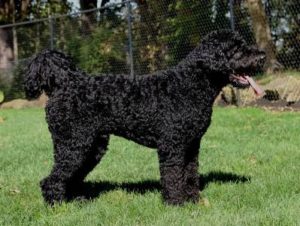 Pumpkin & Rocky  –  Puppies will be standard & Large standard Australian multigen labradoodles with wavy & curly fleece & wool allergy friendly coats. Possibility of all colors. Call Pat at 765-993-3218 to reserve a puppy. We take calls 7 days a week from 9am-9pm. We are on Eastern time. Puppies expected sometime in 2020. See our facebook page for more pictures and updates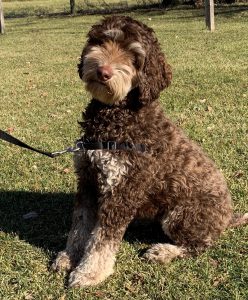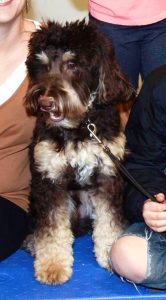 Rhapsody & Eden Valley's Chase  have honeymooned! – FOR SURE! Puppies will be large medium and small standard Australian multigen labradoodles with wavy & curly fleece & wool allergy friendly coats. Possibility of chocolate, phantom, parti and cream. Thank you Kari Lambert of Aussie Labradoodle for letting us use this awesome boy! Call Pat at 765-993-3218 to reserve a puppy. We take calls 7 days a week from 9am-9pm. We are on Eastern time. Puppies expected around Dec 26th 2019. See our facebook page for more pictures and updates
Thea & ??? –  Puppies will be standard Australian multigen labradoodles with wavy & curly fleece allergy friendly coats. Possibility of all colors & maybe parti depending on the sire chosen. Call Pat at 765-993-3218 to reserve a puppy. We take calls 7 days a week from 9am-9pm. We are on Eastern time. Puppies expected spring 2020. See our facebook page for more pictures and updates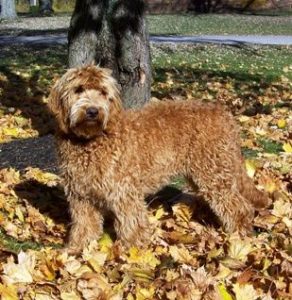 Frankie & Yogi! – Puppies will be medium and small standard Australian multigen labradoodles with wavy & curly fleece allergy friendly coats. Possibility of all colors. Call Pat at 765-993-3218 to reserve a puppy. We take calls 7 days a week from 9am-9pm. We are on Eastern time. Puppies expected spring 2020. See our facebook page for more pictures and updates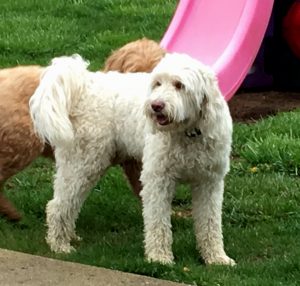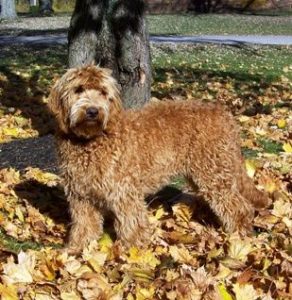 Glory & Yogi have honeymooned! "FOR SURE" –  Puppies will be standard Australian multigen labradoodles with wavy & curly fleece & wool allergy friendly coats. Possible colors are cream caramel & apricot . Call Pat at 765-993-3218 to reserve a puppy. We take calls 7 days a week from 9am-9pm. We are on Eastern time. Puppies expected around Dec.18th  2019. See our facebook page for more pictures and updates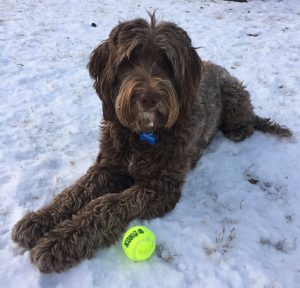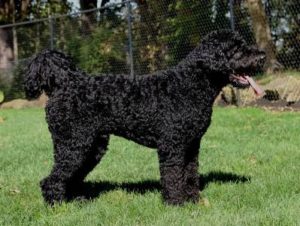 Joy & Rocky "FOR SURE" –  Puppies will be standard & Large standard Australian multigen labradoodles with wavy & curly fleece & wool allergy friendly coats. Possibility of all colors and parti. Call Pat at 765-993-3218 to reserve a puppy. We take calls 7 days a week from 9am-9pm. We are on Eastern time. Puppies expected late spring or summer 2020. See our facebook page for more pictures and updates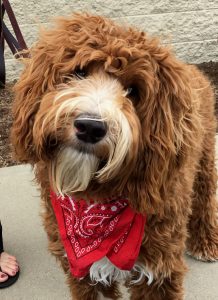 Fancy & Quiz  –  Puppies will be medium Australian multigen labradoodles with wavy & curly fleece & wool allergy friendly coats. Possibility of all colors. Call Pat at 765-993-3218 to reserve a puppy. We take calls 7 days a week from 9am-9pm. We are on Eastern time. Puppies spring 2020. See our facebook page for more pictures and updates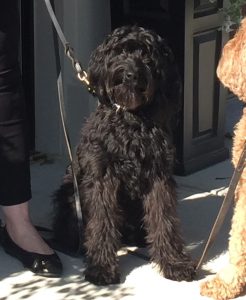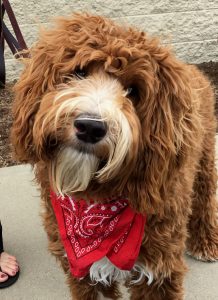 Hope & Quiz  –  Puppies will be medium Australian multigen labradoodles with wavy & curly fleece & wool allergy friendly coats. Possibility of all colors. Call Pat at 765-993-3218 to reserve a puppy. We take calls 7 days a week from 9am-9pm. We are on Eastern time. Puppies expected late 2019 or early 2020. See our facebook page for more pictures and updates